05 Sept
PayFacto Acquires NEOPOS, Strengthening Its Leadership Position in the POS Software and Payments Sector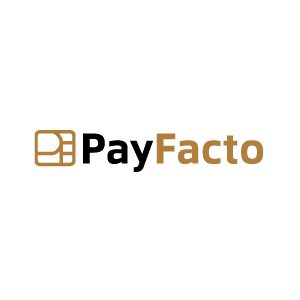 Montréal, September 6th 2023 – Payfacto Payments Inc. ("PayFacto"), a POS software solutions and payments provider to the restaurant industry, is thrilled to announce its acquisition of NEOPOS Inc. ("NEOPOS"), the largest distributor and systems integrator of restaurant Point-of-Sale ("POS") solutions in Quebec. This strategic acquisitions bolsters PayFacto's position in the Quebec POS market by adding experienced sales and distribution capabilities.
The acquisition of NEOPOS marks a significant milestone in PayFacto's ongoing growth and investment strategy in Quebec. The consolidation of PayFacto and NEOPOS' resources and expertise will enable targeted and enhanced responses to the specific needs of the Quebec restaurant community. PayFacto and NEOPOS' operations will continue as usual, ensuring a seamless transition for current and future clients.
PayFacto and NEOPOS have a [20+] year history of collaborating to develop and distribution POS software, including, PayFacto's Maitre'D and Veloce Software brands. Following its acquisition of NEOPOS, PayFacto will have more than 350 employees dedicated to supporting over 10,000 restaurateurs in Quebec including well-known restaurant chains and associations. NEOPOS' expertise in sales, distribution, integration, and post-sales support of restaurant POS software will enhance PayFacto's software and payments solutions by providing an all-in-one solution that will drive efficiencies and growth opportunities for restauranteurs.
"By joining forces with NEOPOS, we will drive enhanced growth opportunities and efficiencies for our restaurant clients and partners" stated by Martin Leroux, CEO of PayFacto. Luc Girard, President and CEO of NEOPOS, added, "We are excited to join the PayFacto team. Together, we are committed to redefining standards of excellence in the restaurant industry."
Flexpoint Ford, LLC ("Flexpoint"), PayFacto's existing financial sponsor, as well as members of management, invested additional capital to fund the transaction. "We remain excited about our partnership with Marty and the PayFacto team. We are pleased with PayFacto's growth and development across both its POS software and payments offerings. The acquisition of NEOPOS is a key element of our inorganic growth strategy and we look forward to supporting PayFacto's continued growth" said Arjun Thimmaya, Managing Director, and Vilas Nair, Principal, at Flexpoint.
About PayFacto
Headquartered in Montréal with operations in Canada, the United States, and the United Kingdom, PayFacto is a provider of restaurant POS software and payment solutions. PayFacto's offerings include the Maitre'D and Veloce Software brands and VelPAY, a new, all-in-one integrated payment and POS solution. Recognized for its expertise, agility, and execution, PayFacto enables merchants of all shapes and sizes to take control of their POS software solutions and electronic transactions. With its own proprietary payment gateway and point-of-sale technology, PayFacto offers a unique suite of integrated payment and POS solutions supported locally through its extensive network of hundreds of distributors and resellers. For more information, visit payfacto.com.
About NEOPOS
NEOPOS provides implementation and maintenance of computerized systems, including point-of-sale (POS) solutions and secure wireless networks, addressing the diverse needs of its clients in the restaurant, bar, retail, and food sectors. By introducing mobility to various industries, NEOPOS offers innovative products that significantly enhance business performance. With over 30 years of experience, NEOPOS provides tailored systems and advanced technologies, derived from top-performing software, while delivering professional, personalized, and flexible service through its team of POS solutions professionals. The company emphasizes building lasting relationships and optimizing profitability for each client business.